Highlights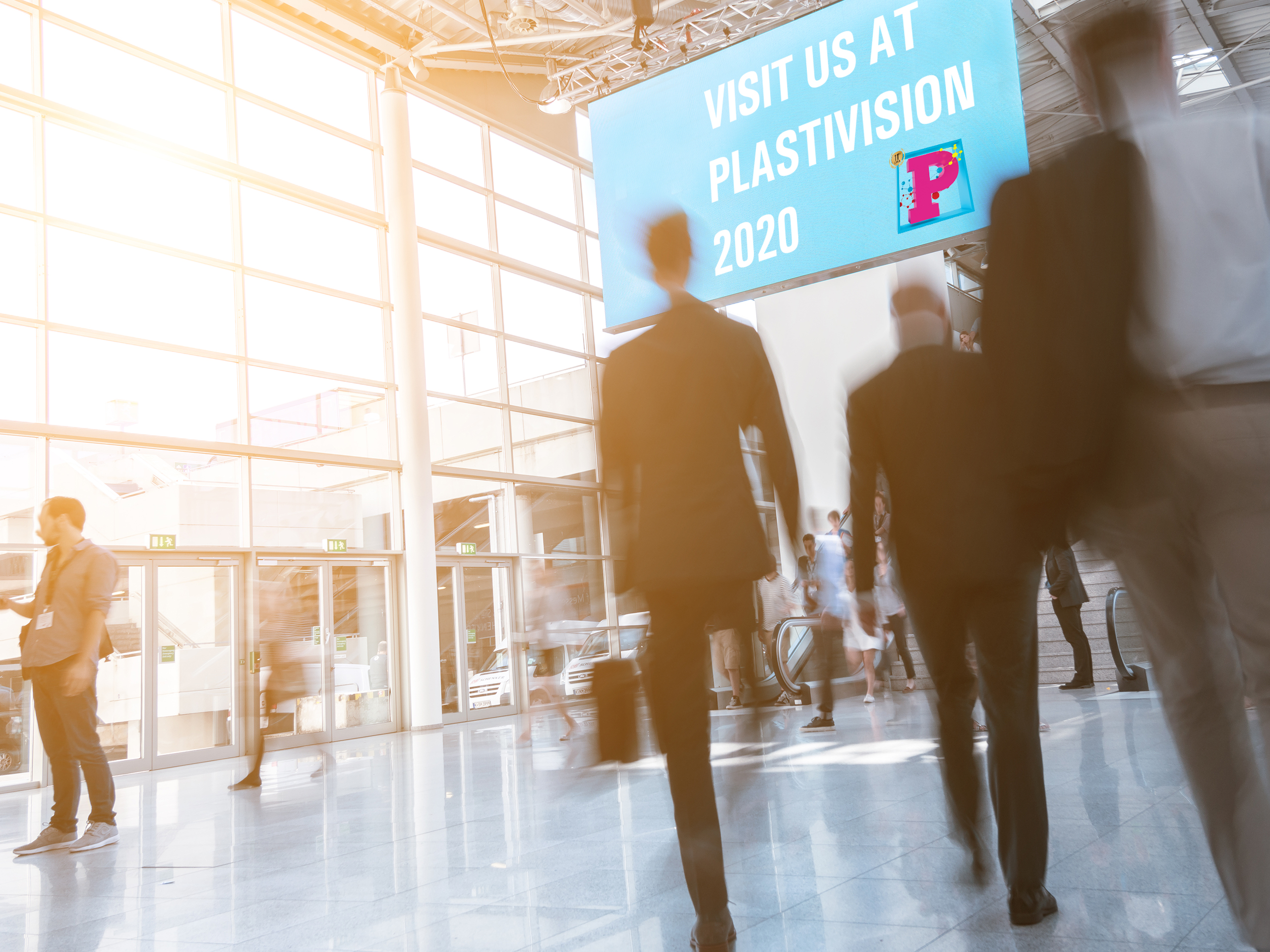 PLASTIVISION
16/01/2020-20/01/2020
Mumbai, India
HALL-1 BOOTH C4-3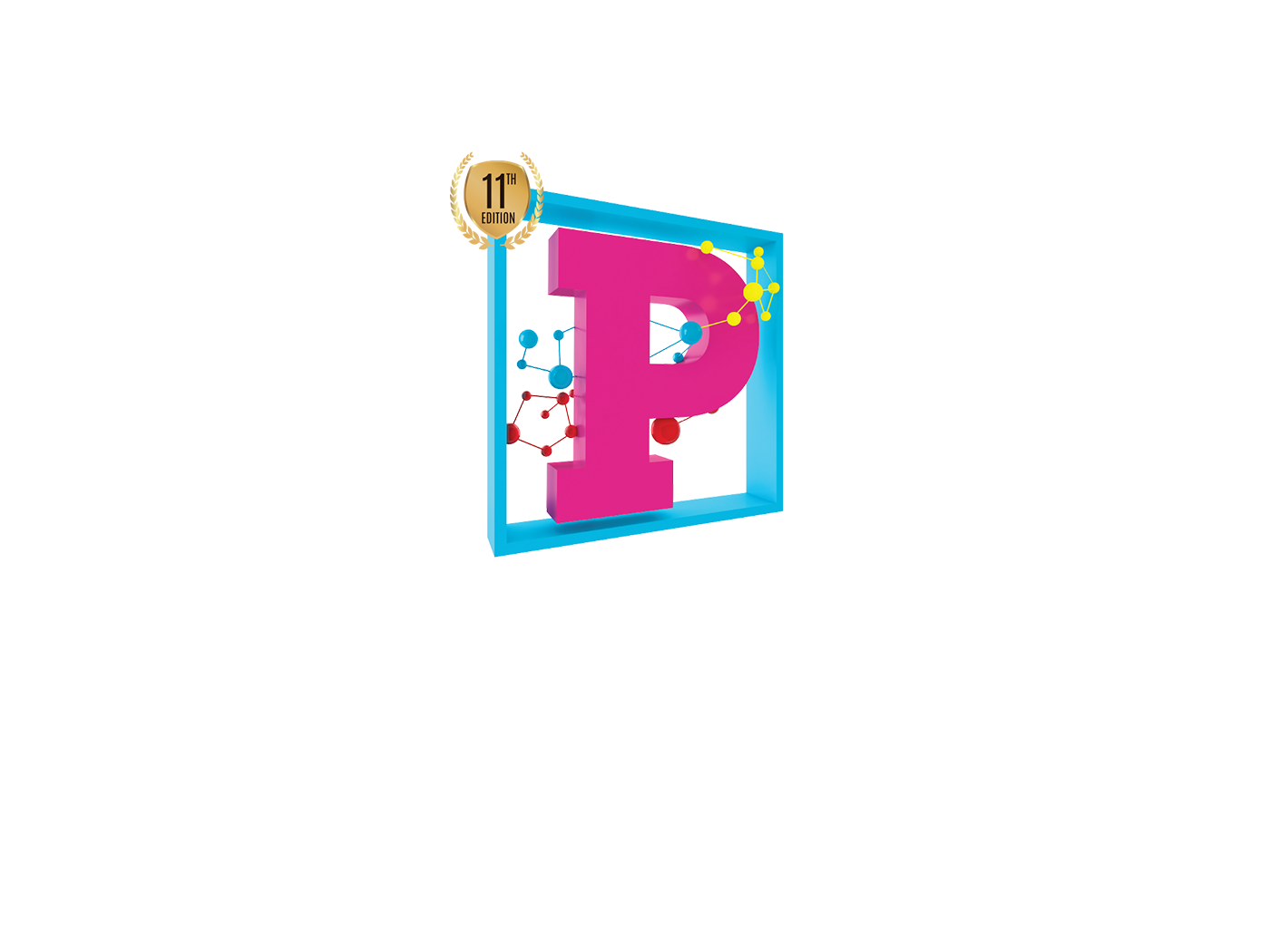 Exhibited Products
LUXOR S
Dry air dryer
LUXOR S dryers operate at maximum efficiency and with minimum operating maintenance. The opportunity to have multiple material bins connected to one dry air generator provides our customers with maximum flexibility and no interruption to production. Drying can continue while material is changed in any one bin, minimising loss of valuable production time during material changes.
The compact LUXOR S series consists of five models with drying capacities from 40 to 160 m3/h. Each dry air generator can be flexibly combined with a combination of drying bins ranging in size from 15 to 600 litres.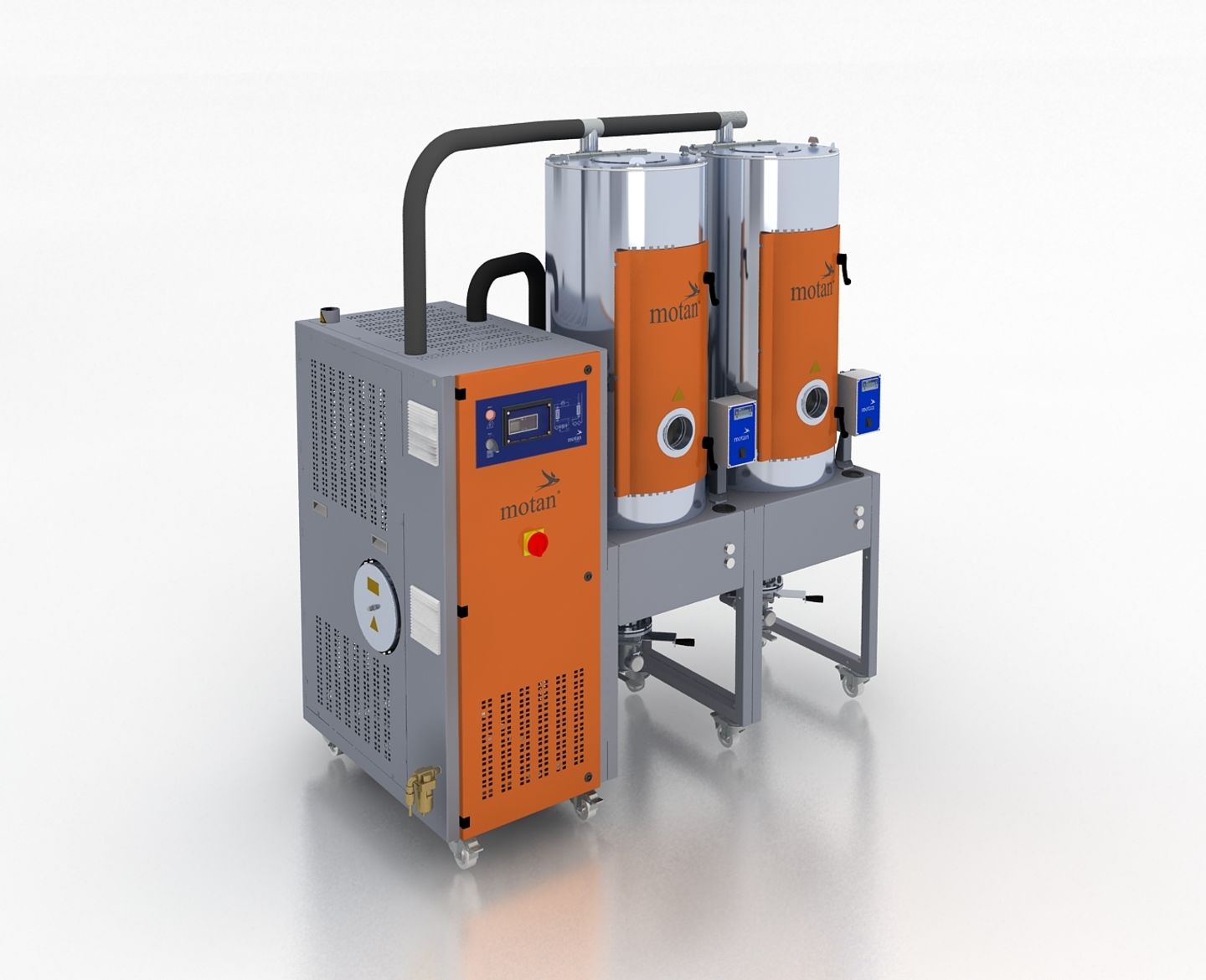 GRAVICOLOR
Gravimetric dosing & mixing units
GRAVICOLOR doses and mixes up to six materials precisely and with maximum recipe accuracy. These modular gravimetric units are designed for injection, blow moulding and extrusion and provide throughputs up to 2200 kg/h.
Independent of recipes, materials, or the operational environment, IntelliBlend analyses all process data achieving the best possible operating point at any time through continuous self-optimisation. Recipe integrity results in excellent and consistent product quality.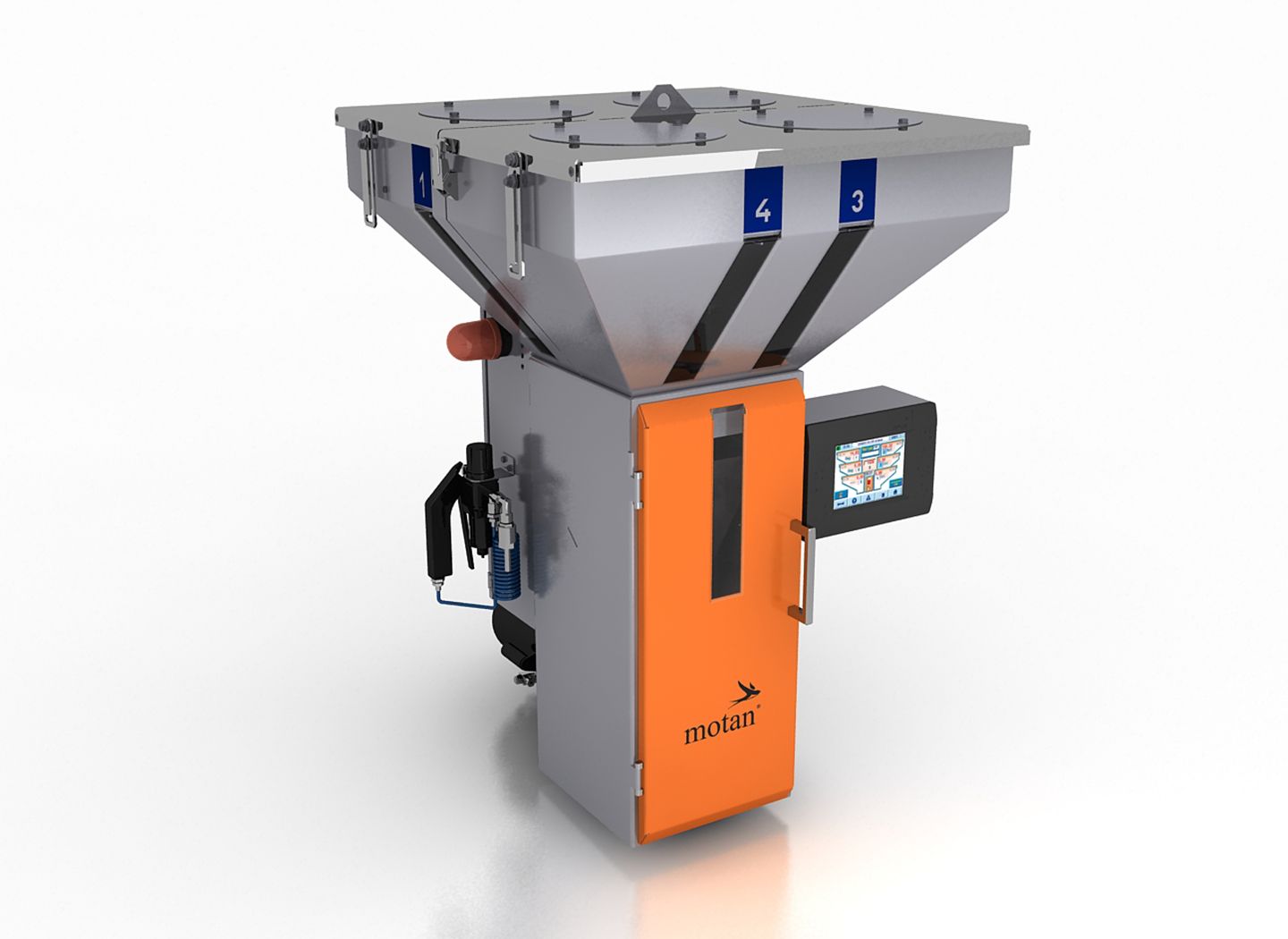 LUXOR CA S
Dry air dryer
Injection moulders for making very small parts are faced with the unique challenge of being able to dry just the right amount of material for their process. Operating in extremely critical production conditions, these smaller throughputs can present considerable problems. It is important to scale the drying to the size of the moulding machine.
The LUXOR CA S 0.75 to 5 range of compressed air micro dryers is specifically designed for small material throughputs. The range comprises of a modular line of correctly sized drying equipment to help moulders meet the small tolerances without waste or contamination.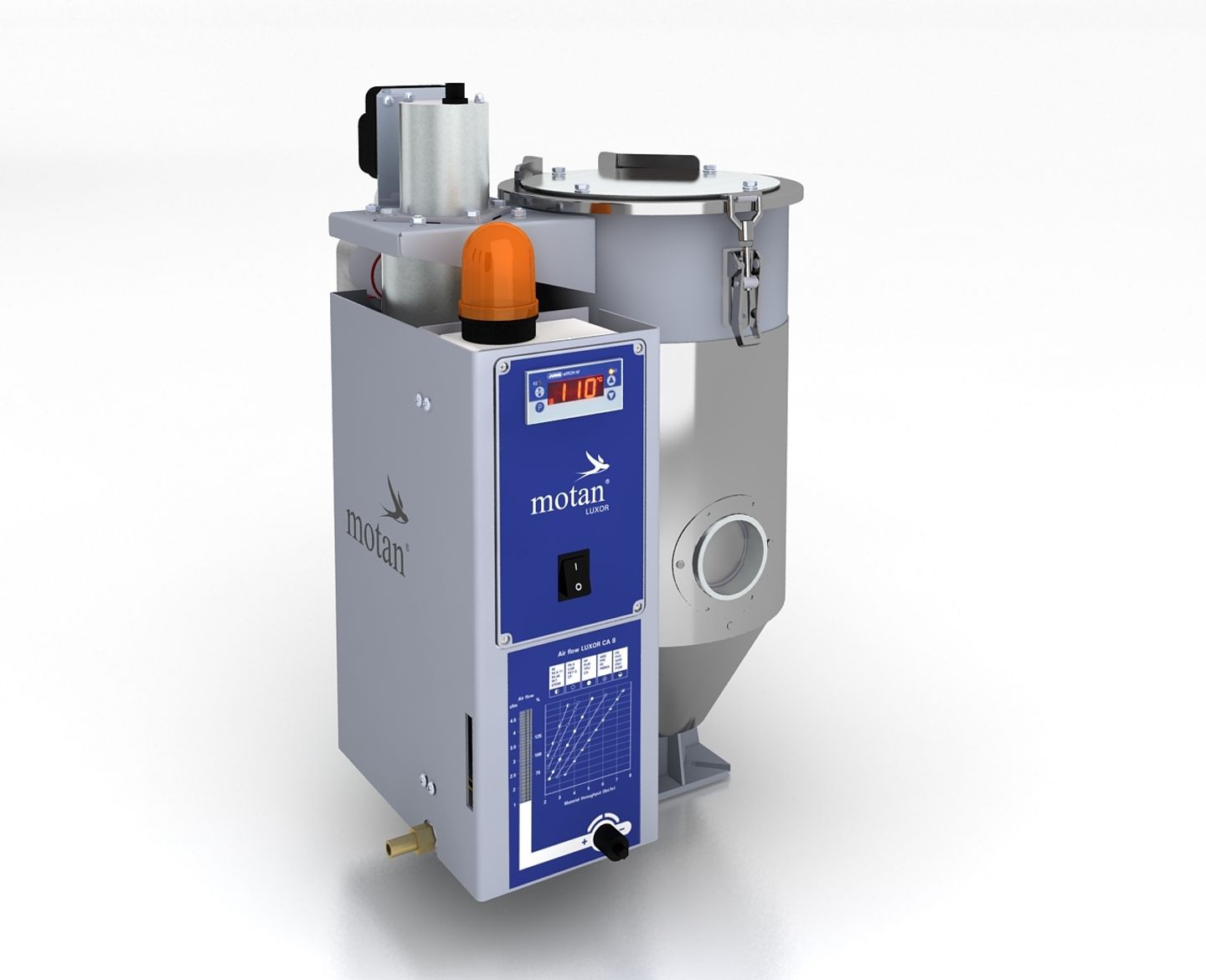 MINICOLOR V
Volumetric dosing & mixing units
The demand for excellent mixing quality and consistently accurate dosing is a must when combining additives to the virgin material at the processing machine.
The volumetric MINICOLOR V dosing and mixing units meet and exceed these requirements. Mounted at the feed throat of the plastics processing machine, the units require very little space.
Depending on need and requirement, screw or disc dosing modules can be installed at the mixing neck. Disc dosing is ideal for translucent and opaque parts as well as for dosing very small quantities.
METRO SG HOS
Granulate conveying
METRO SG HOS system material loaders can automate important areas of the production process cost-effectively and efficiently. Virgin and regrind material is conveyed quickly and cleanly to the hopper of a processing machine, a drying bin or a dosing and mixing unit. Material is delivered exactly when needed keeping machines running and avoiding costly downtime. Material wastage is eliminated and the work-space is kept clean and safe.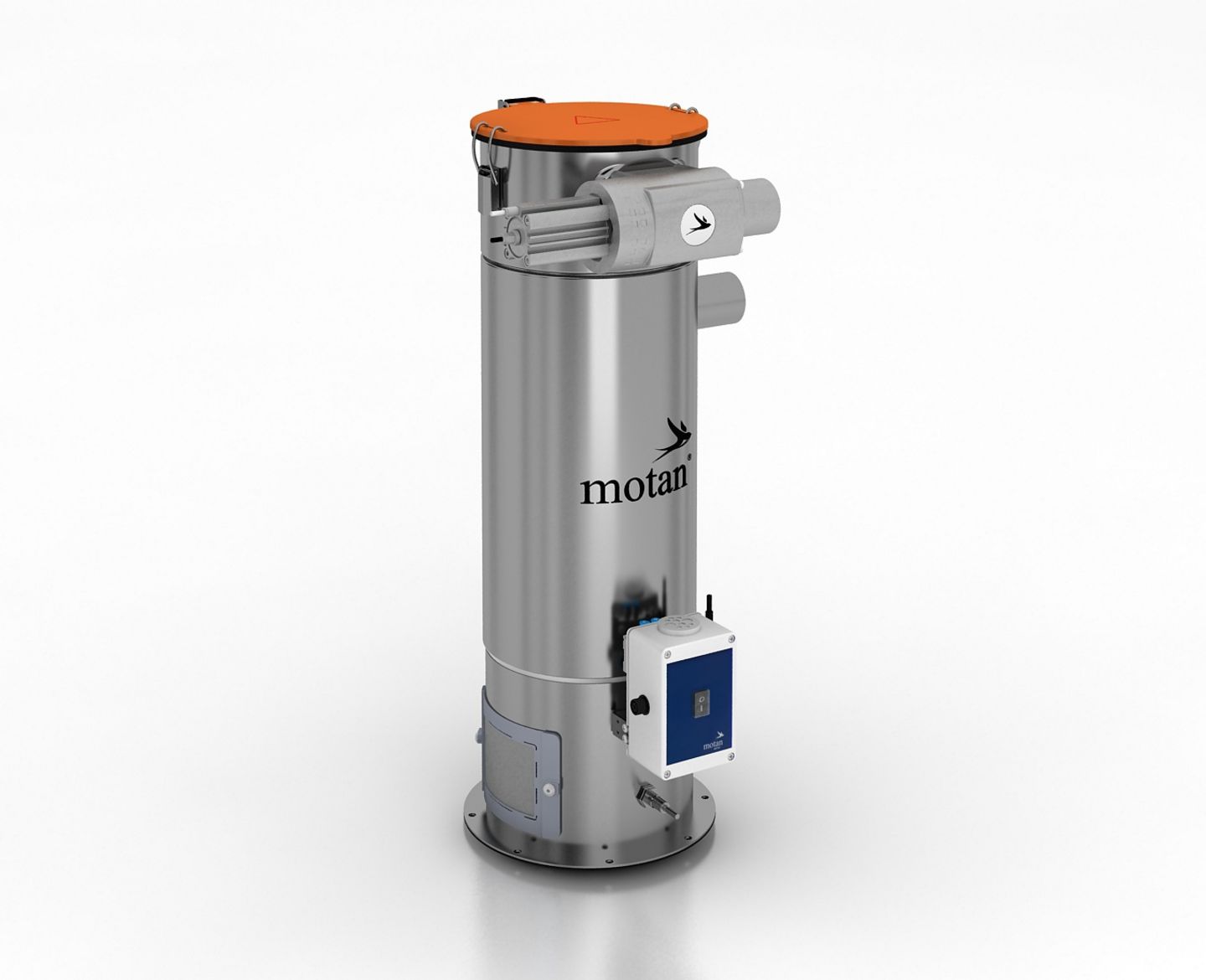 METRO G
Granulate conveying
METRO G is the most comprehensive and flexible material loader range on the market. It combines the best of two established material loader ranges – colortronic and motan. Whether simple or highly complex, METRO G's modular building block system will provide you with an individual solution tailored to your needs.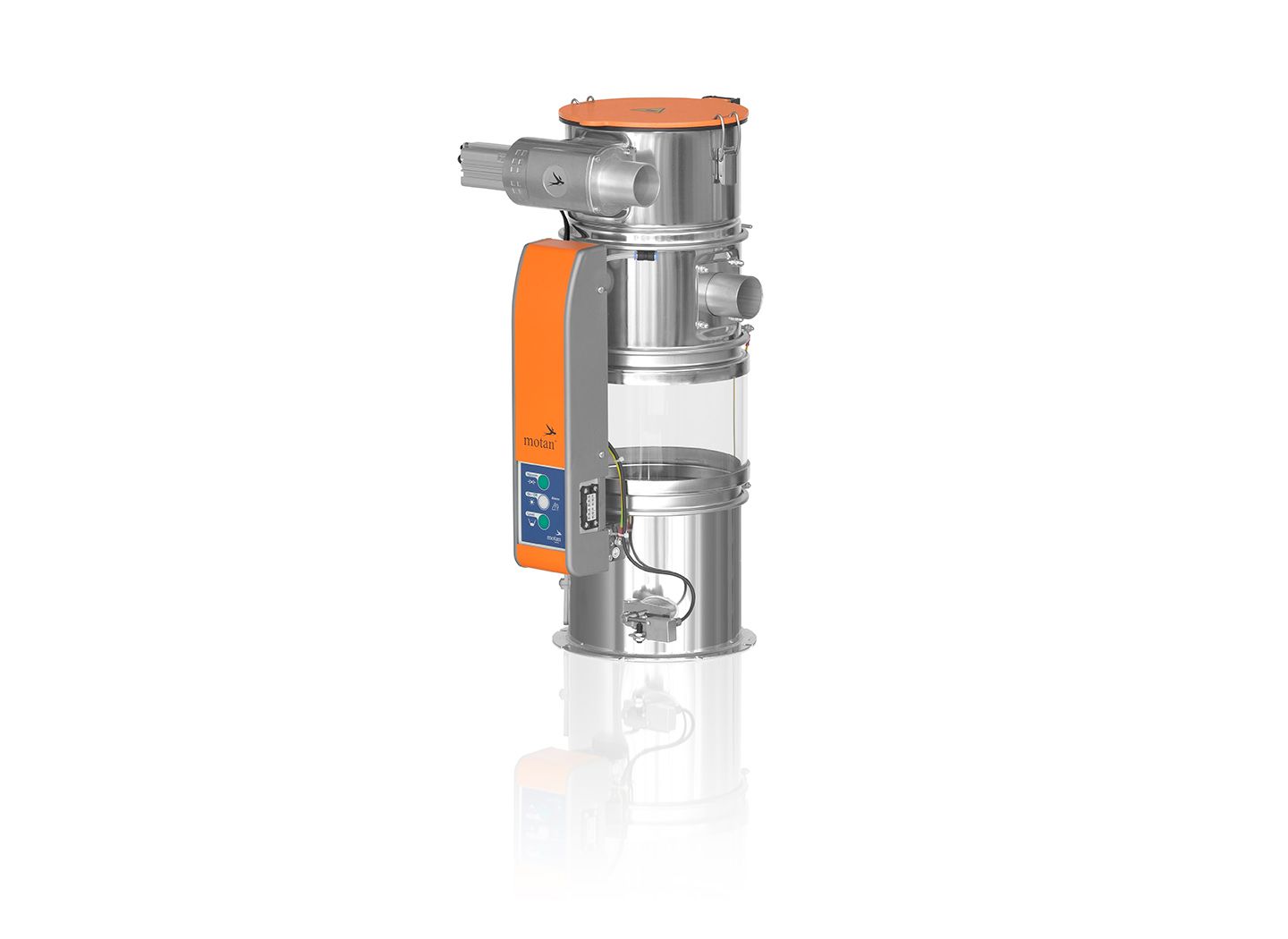 METROVAC SG
Three phase conveying station for granulate
The METROVAC SG three phase conveying stations offer a wide choice of blower sizes and are designed for standard central conveying applications. The stations are supplied with a three-phase blower which is low-noise and maintenance-free, a cyclone dust filter with dust collection bin and a PLC control. The PLC control panel is located at a convenient height and an alarm lamp and horn are fitted as standard. All METROVAC SG conveying stations are equipped with the highly efficient filter units FC07 or FC15. The FC filters combine cyclonic dust separation with a fine dust filter. A dust collection bin makes the removal of fines quick and easy.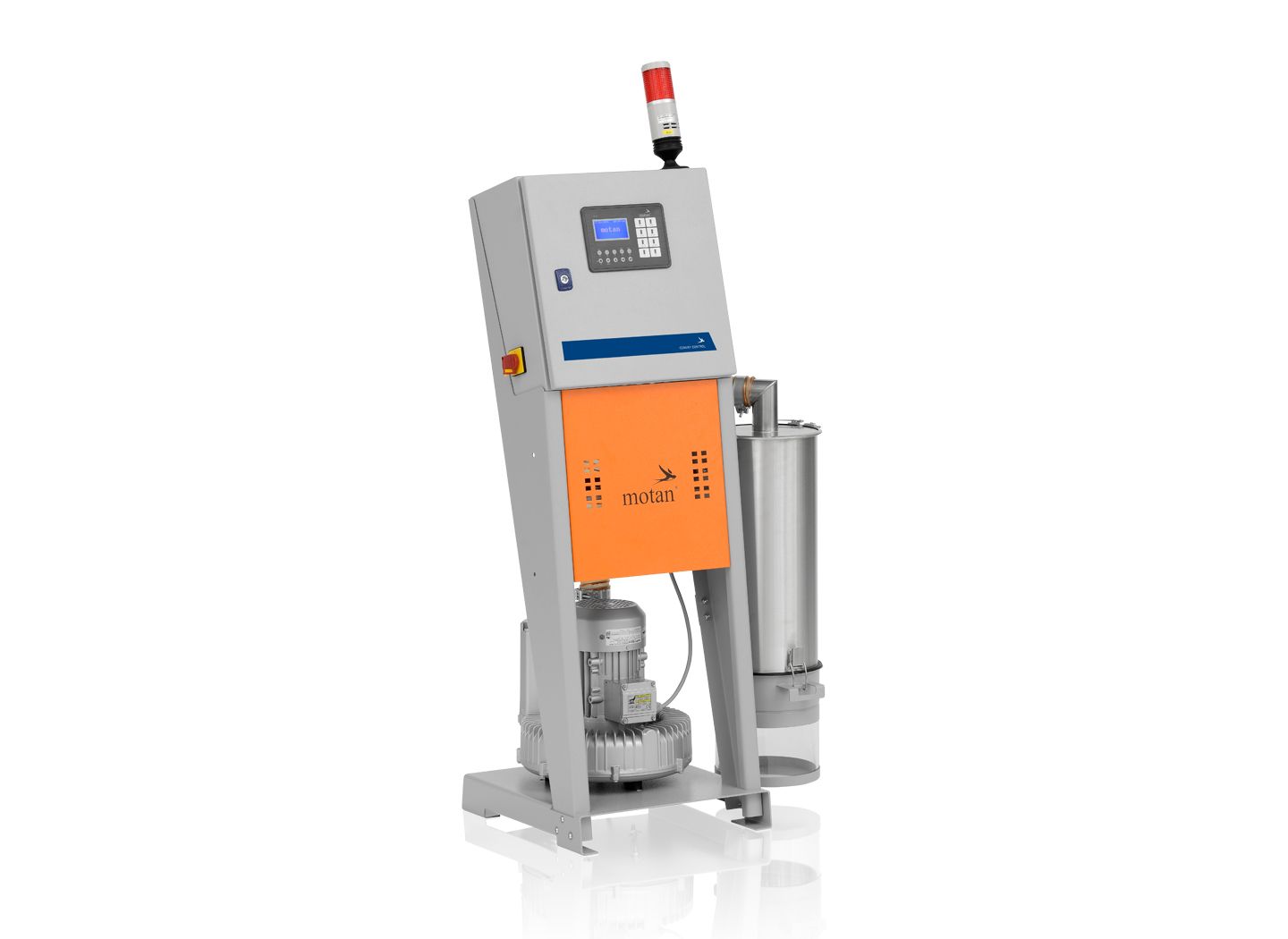 METRO F50
Granulate conveying
The METRO F 50 central dust filter offers you efficient filtering for conveying systems. The F50 filter cartridge is cleaned through implosion and allows dust filtration to take place at the floor level. An airtight dust collection bin makes the removal of fines quick and easy.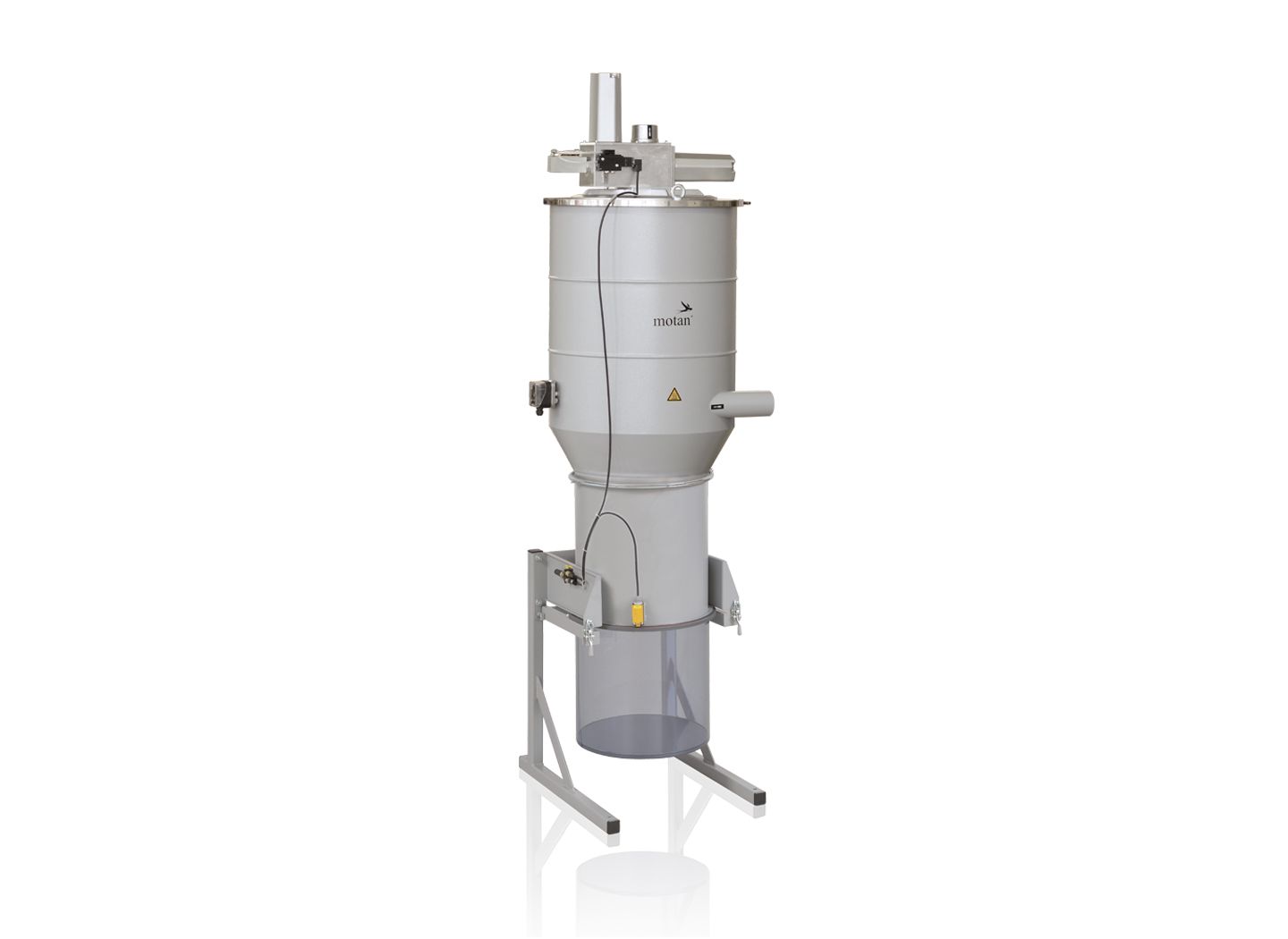 METROCONNECT
Granulate conveying
motan's material coupling stations assure that every desired connection of a material to a processing machine in your production process can be made quickly and reliably without contamination.
METROCONNECT U: a manually operated un-coded coupling table.
METROCONNECT C: a manually operated coded coupling table utilising state-of-the-art wireless RFID technology.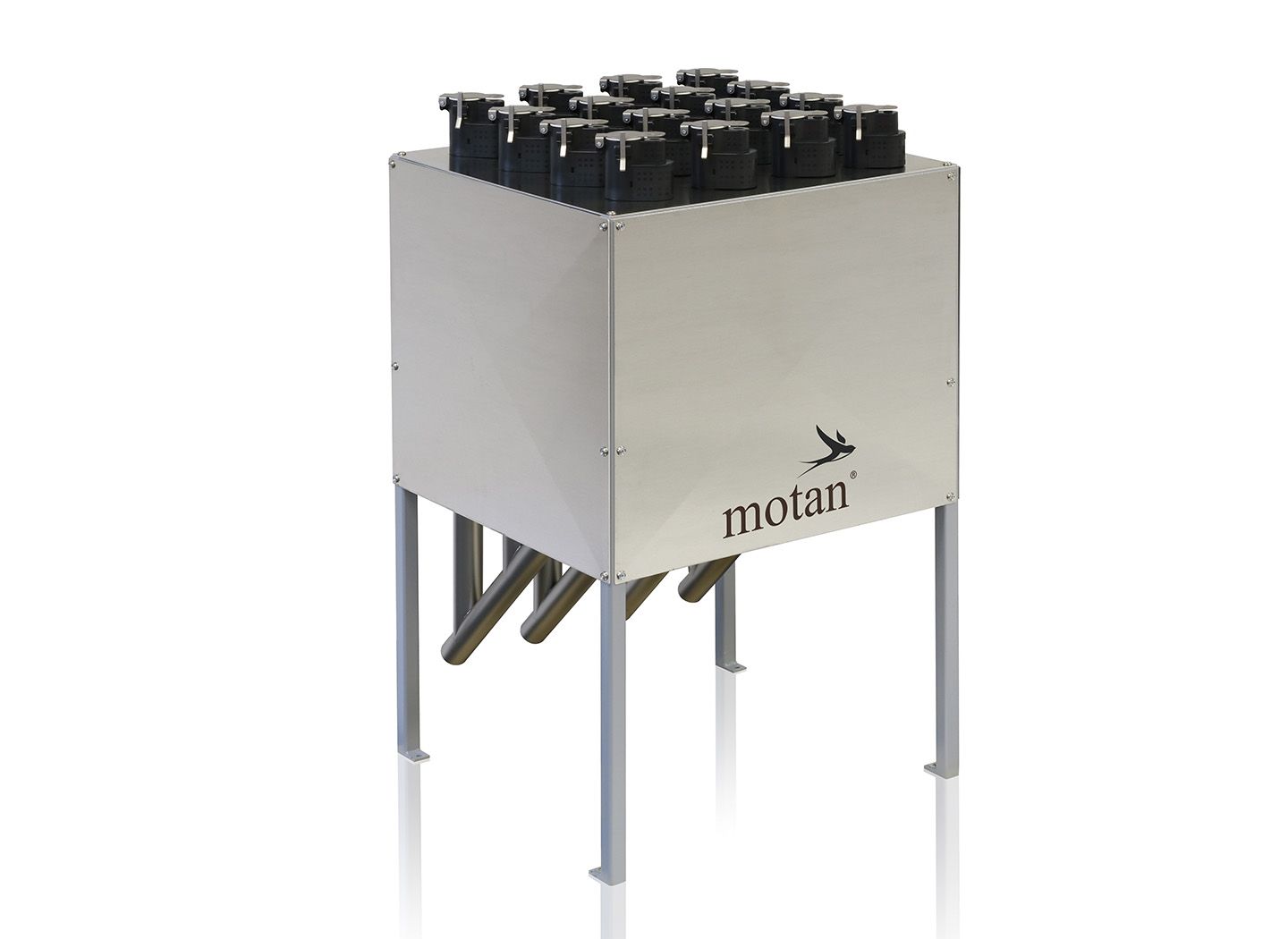 Where you can find us ...
Find us at Hall 1 / Booth C4-3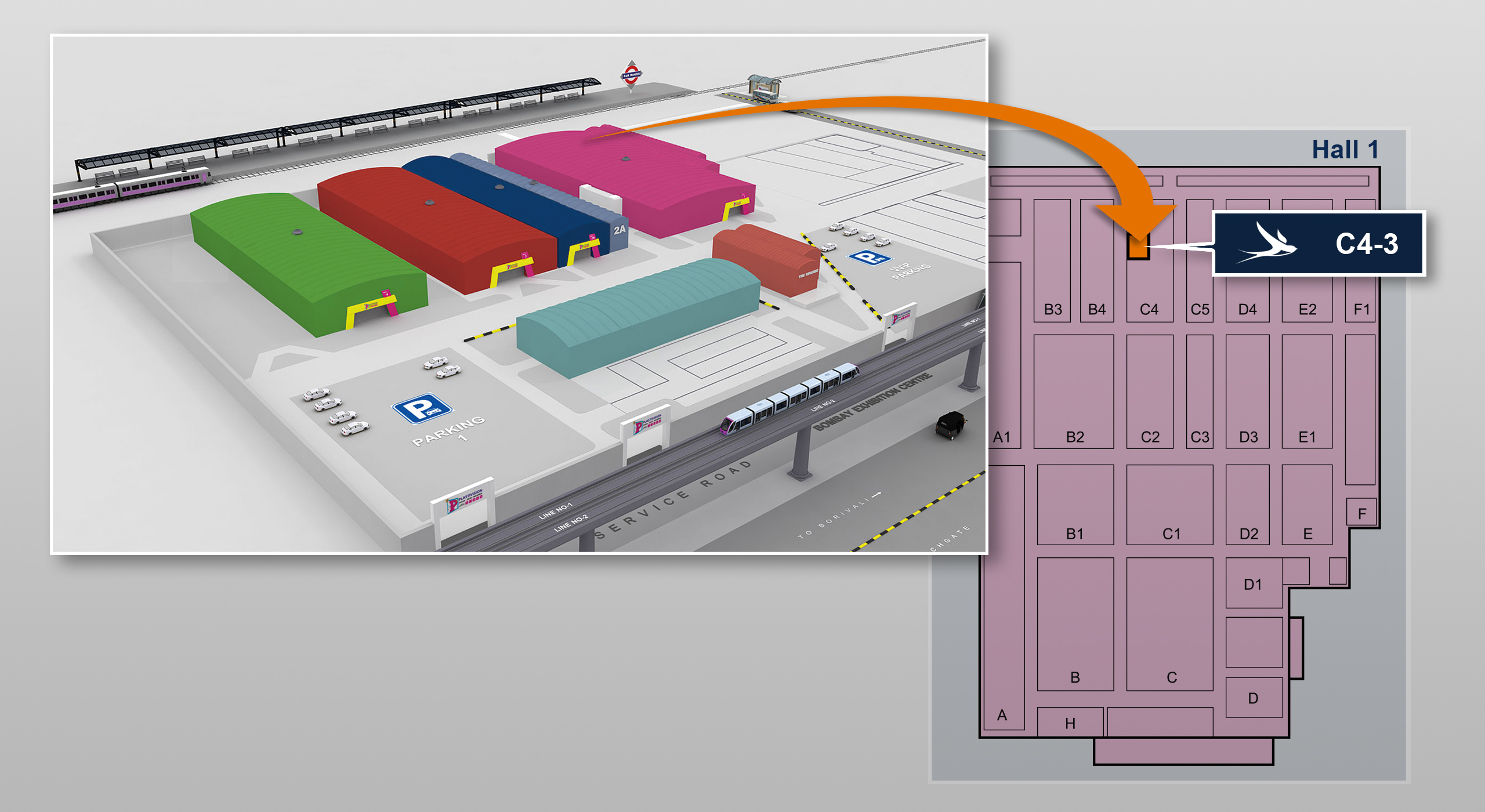 Gallery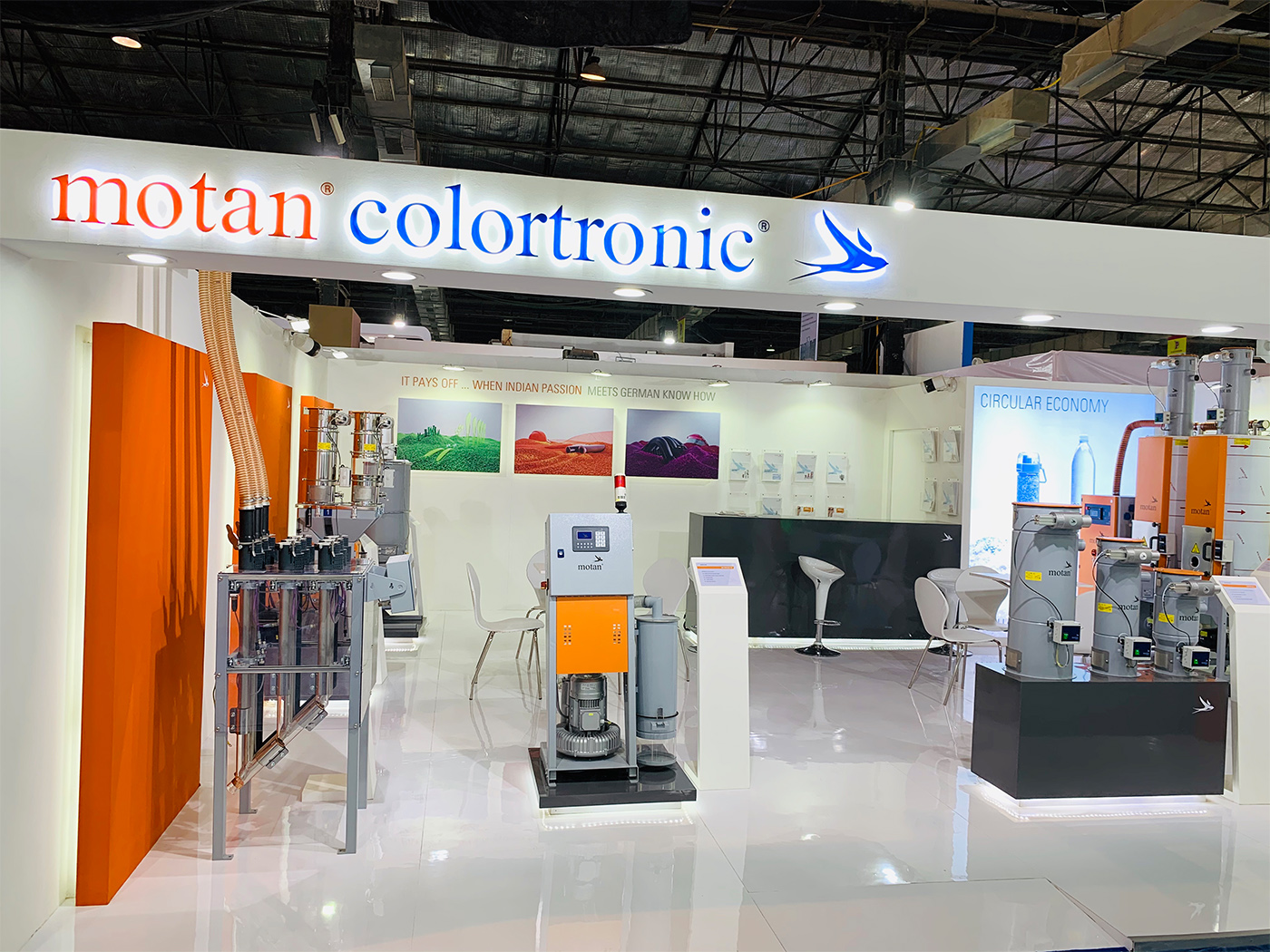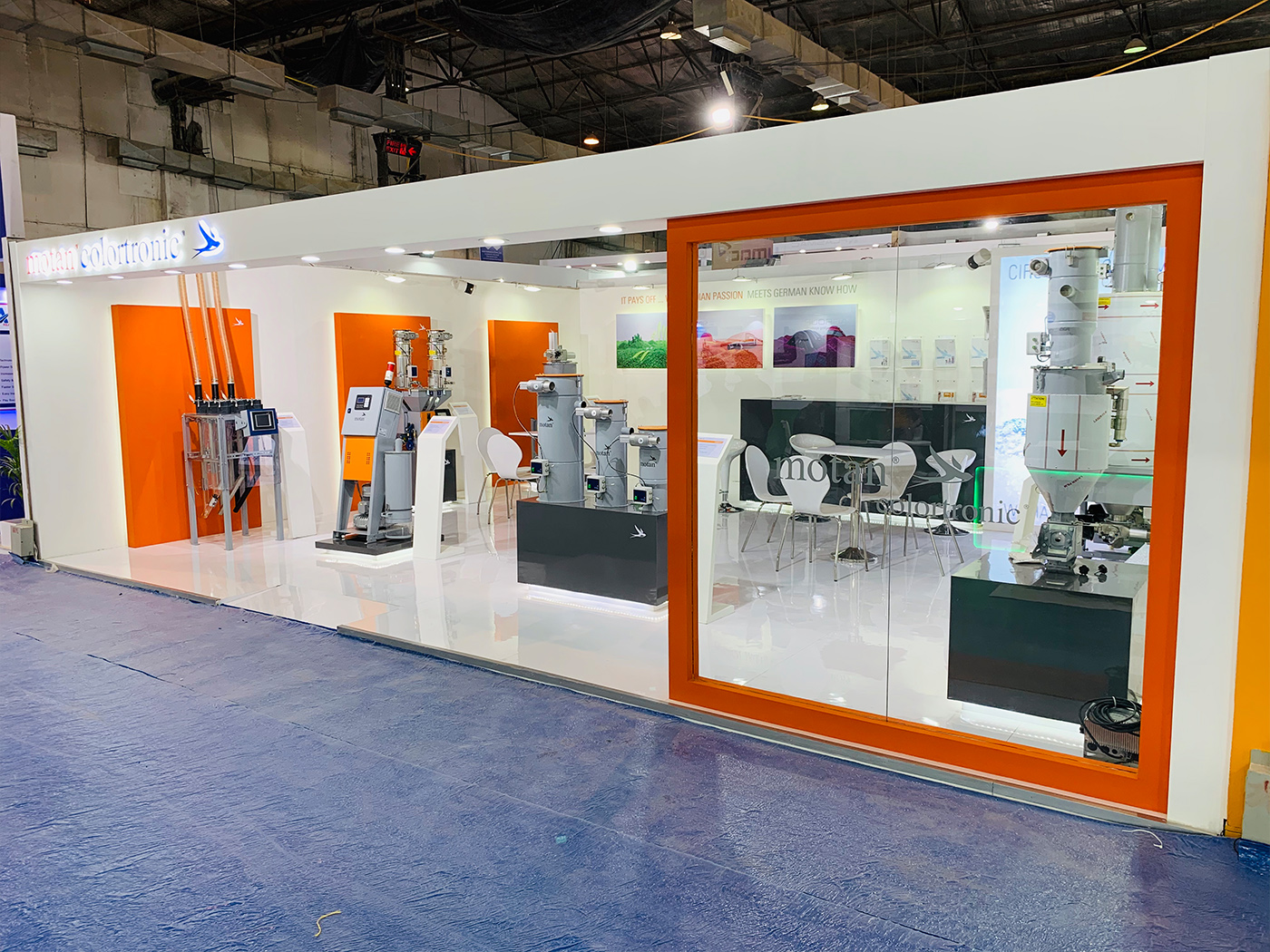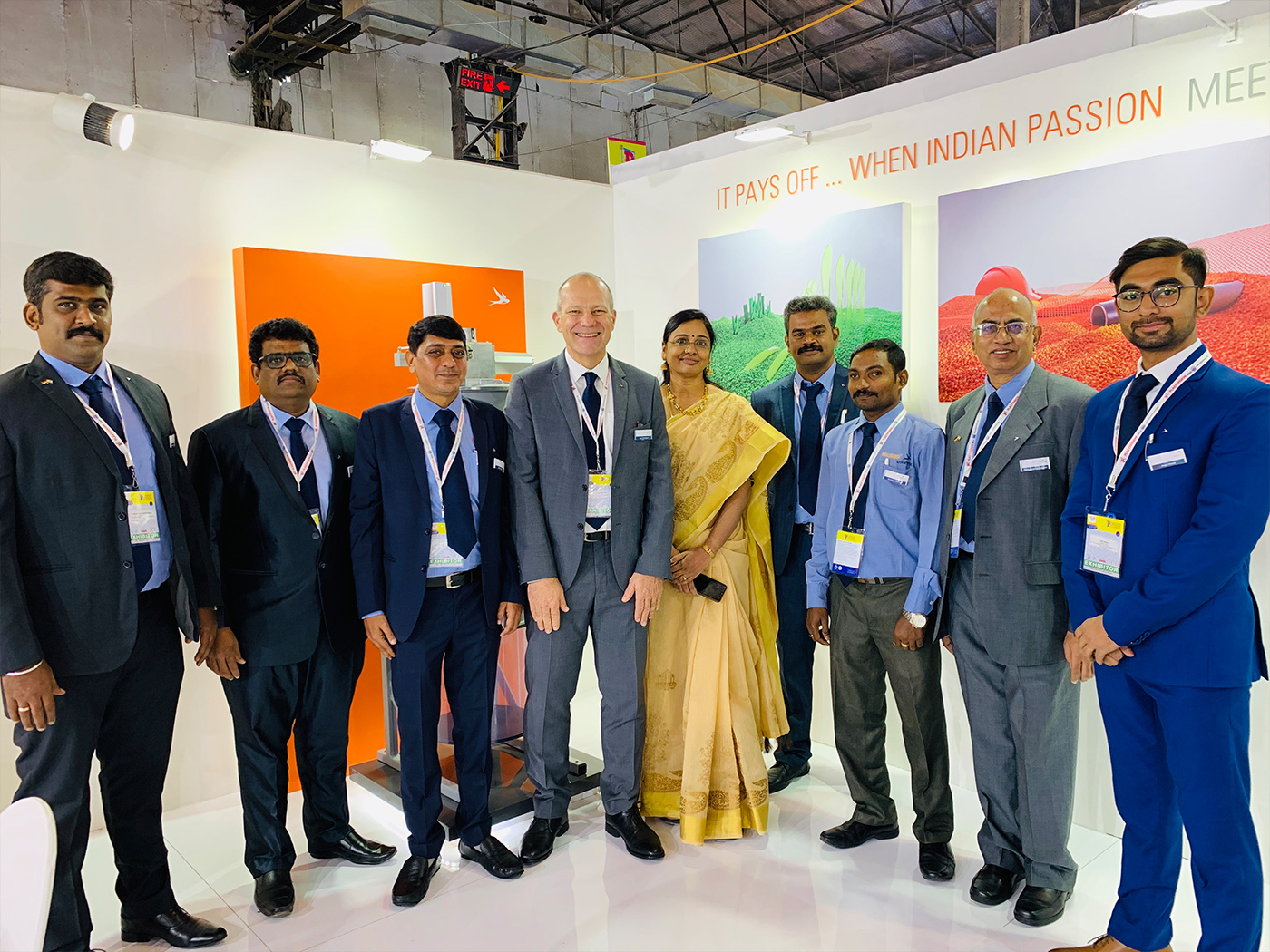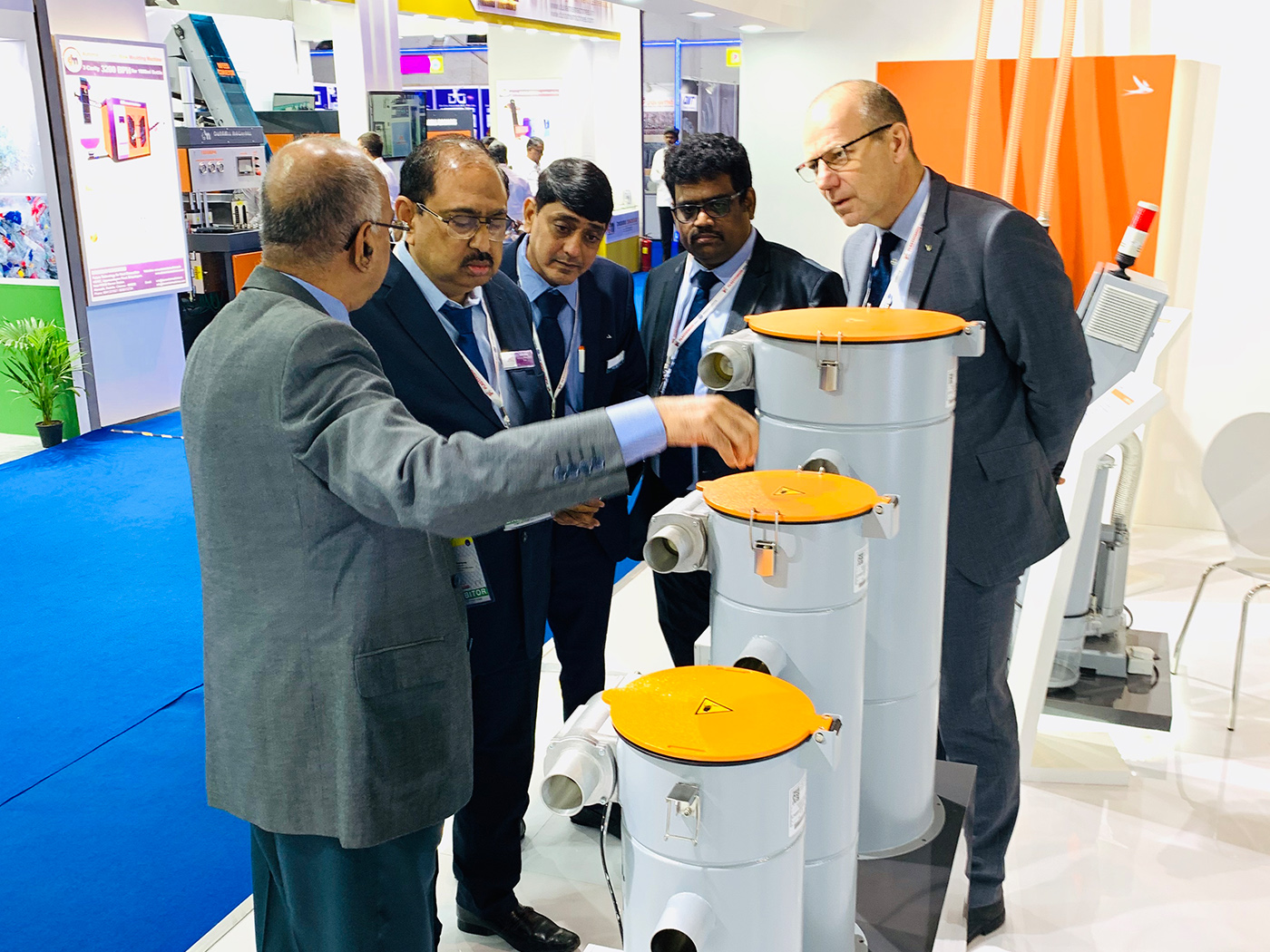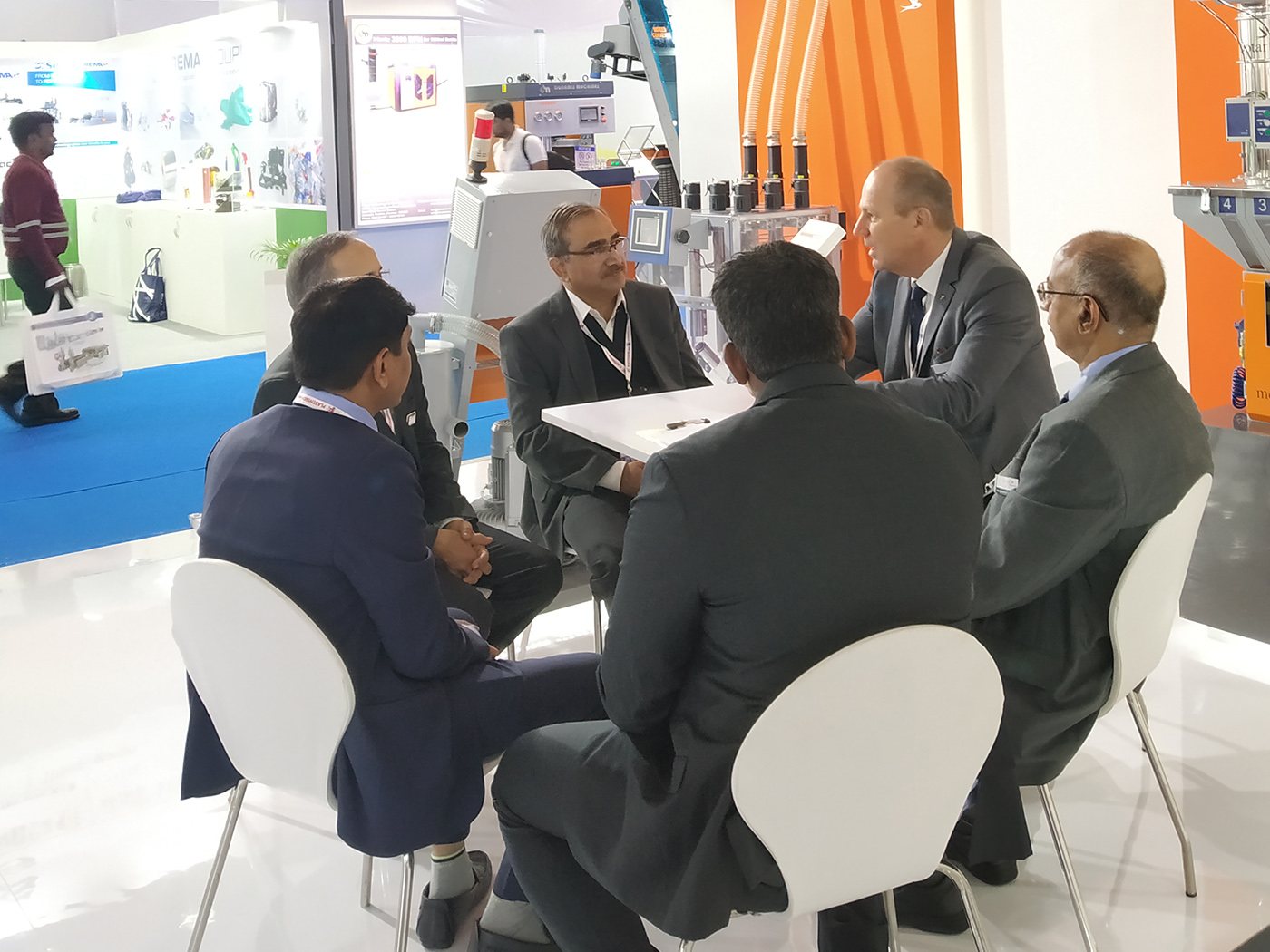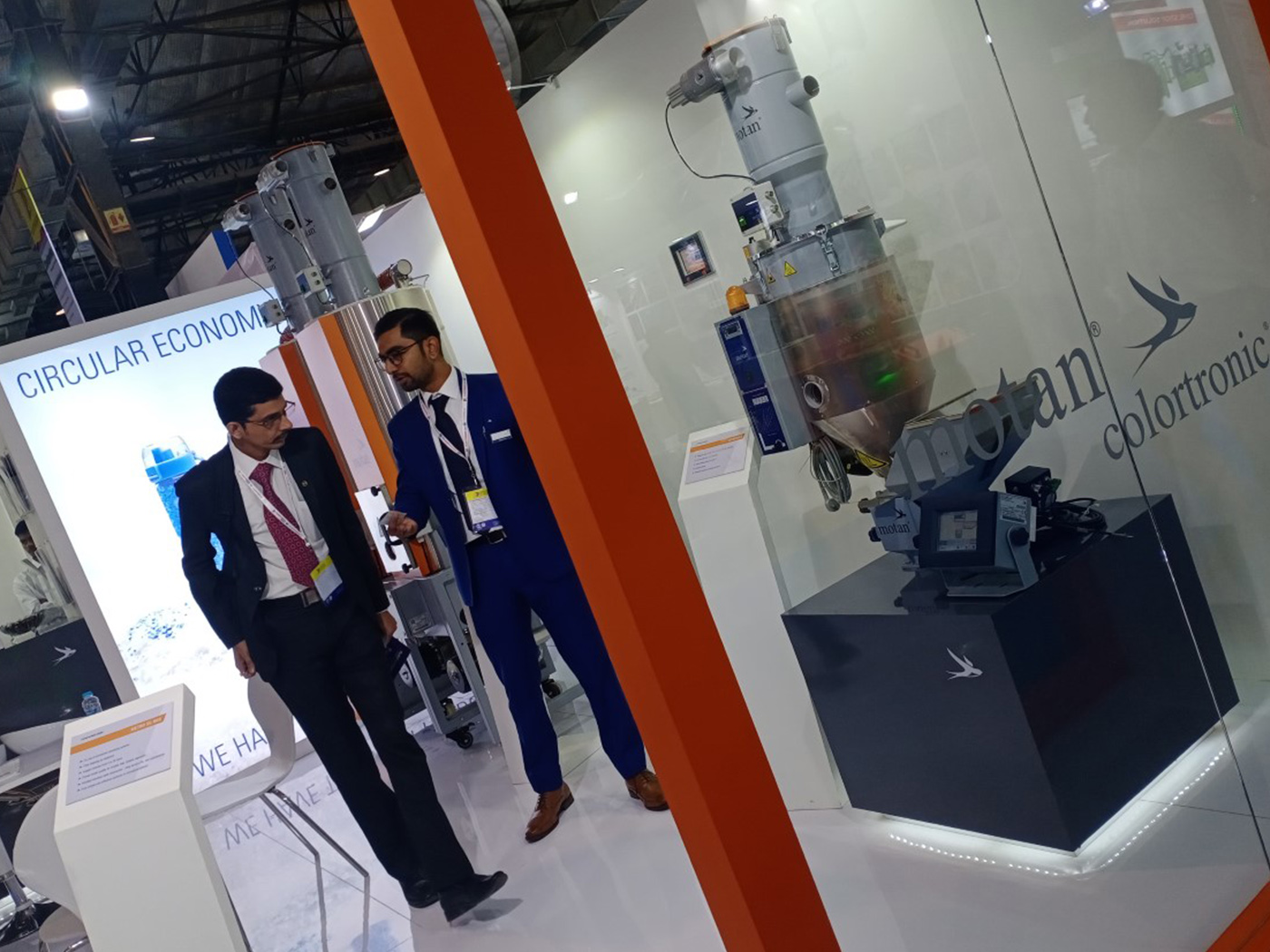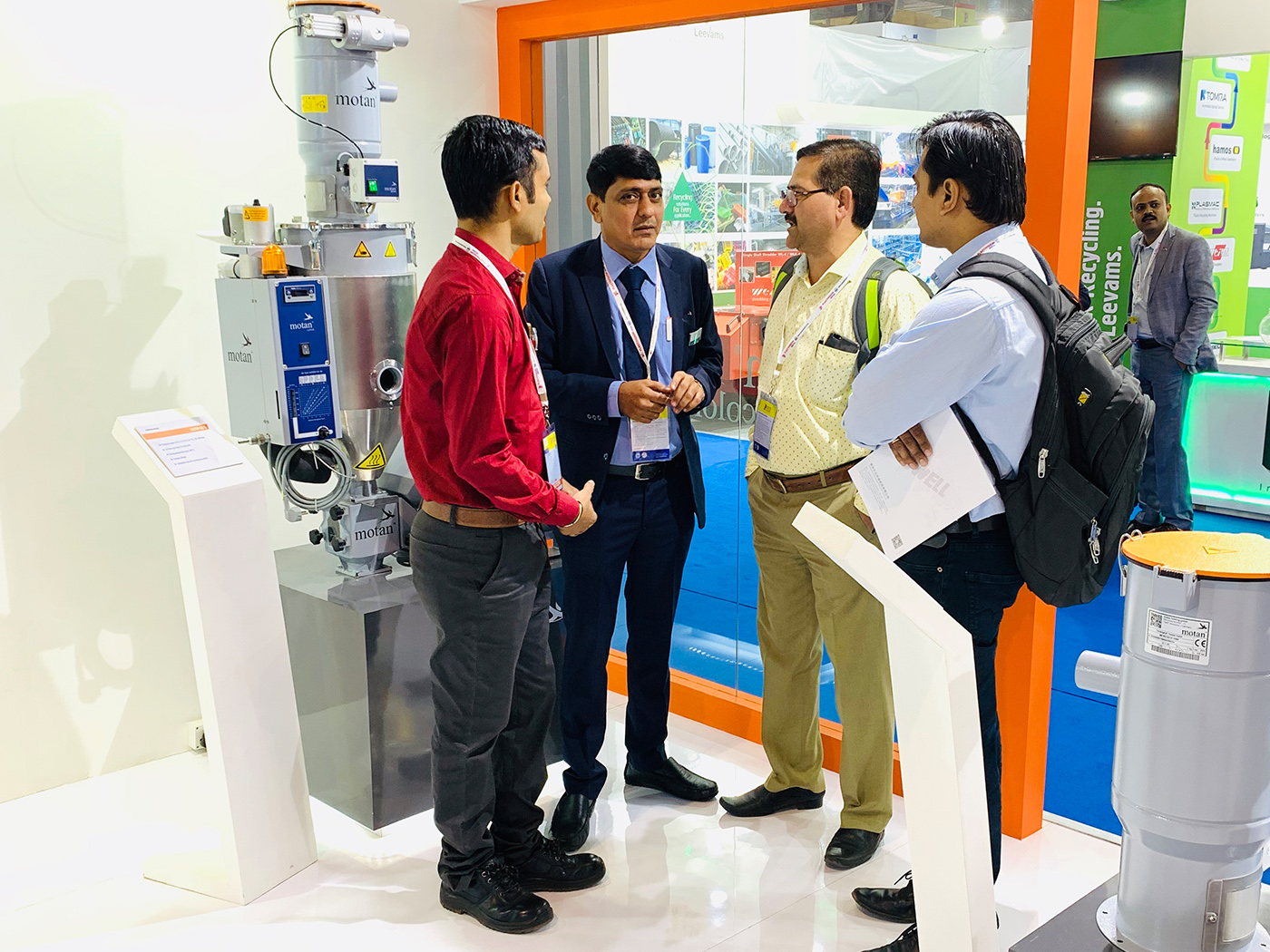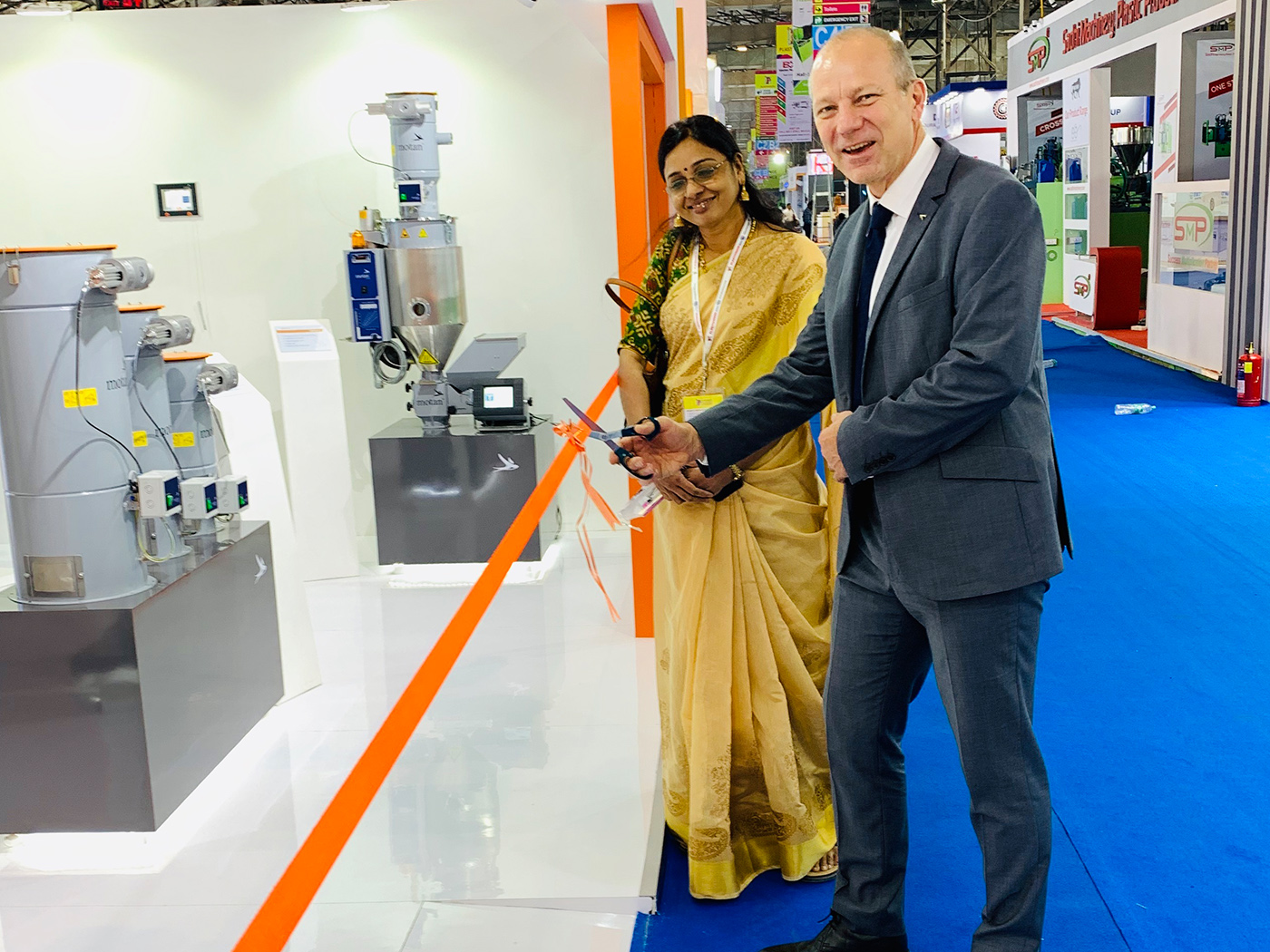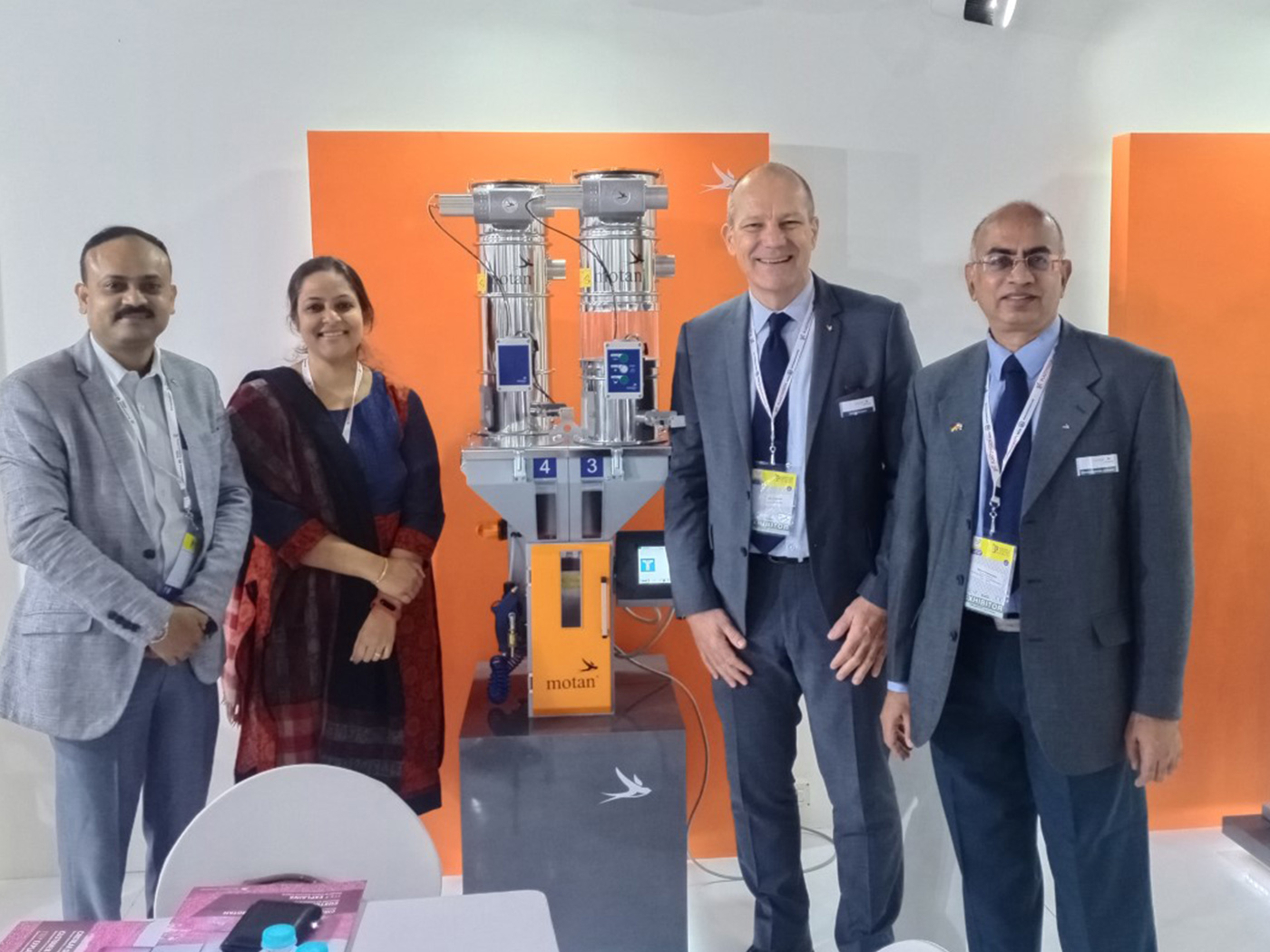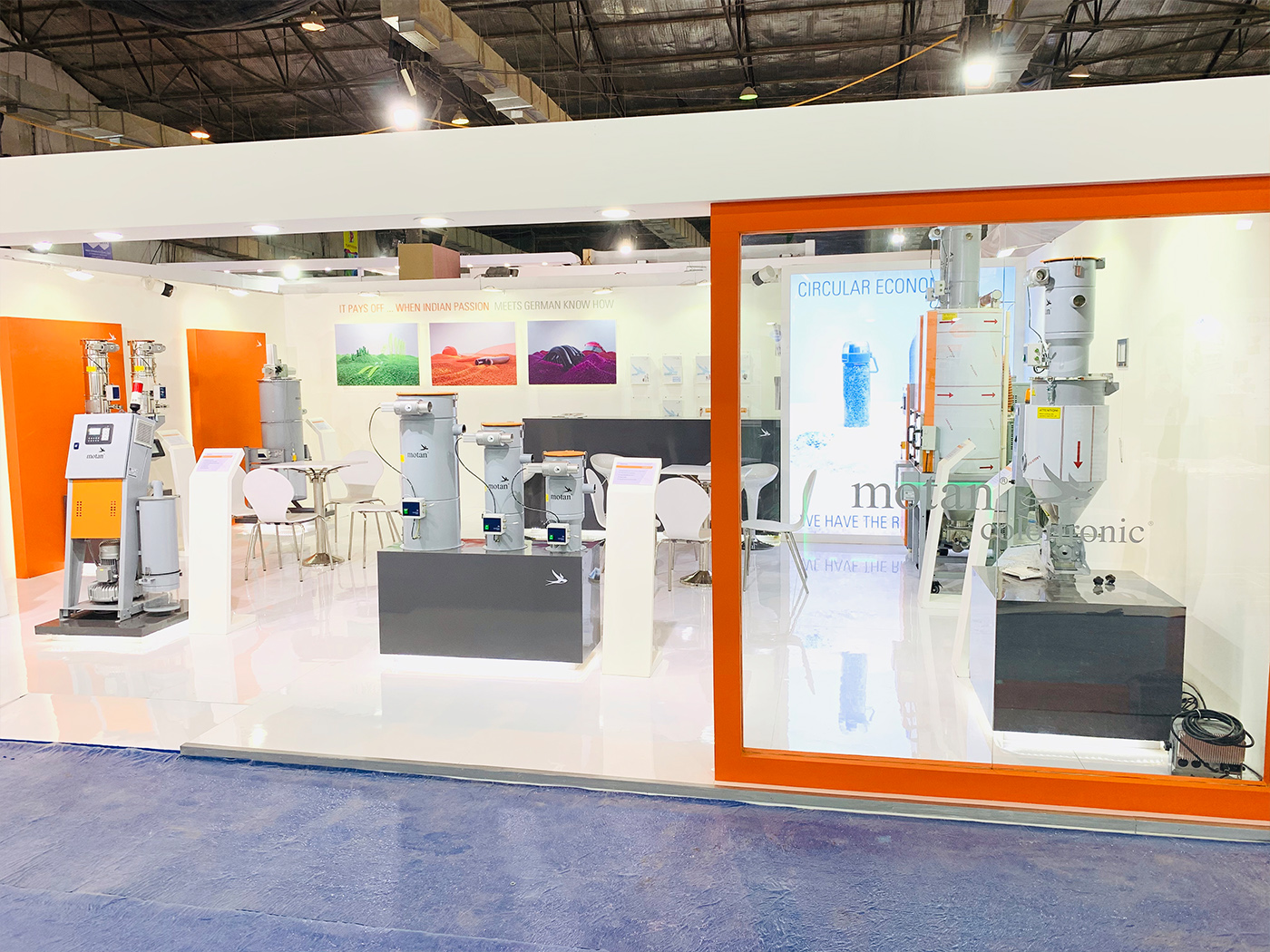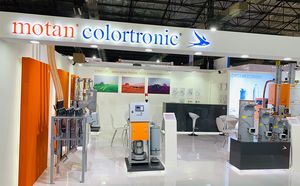 Plastivision 2020 - Mumbai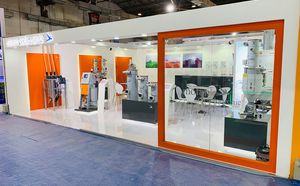 Plastivision 2020 - Mumbai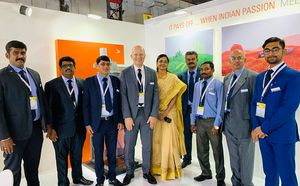 Plastivision 2020 - Mumbai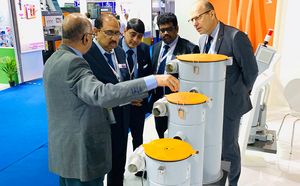 Plastivision 2020 - Mumbai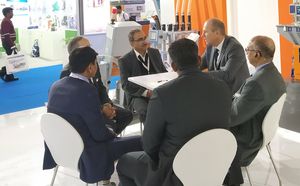 Plastivision 2020 - Mumbai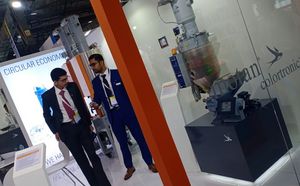 Plastivision 2020 - Mumbai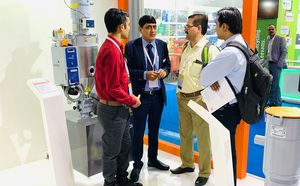 Plastivision 2020 - Mumbai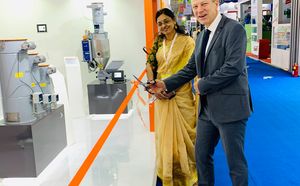 Plastivision 2020 - Mumbai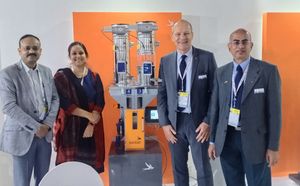 Plastivision 2020 - Mumbai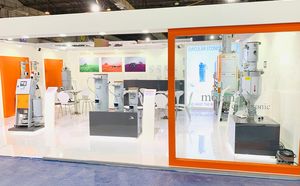 Plastivision 2020 - Mumbai
Close
Greetings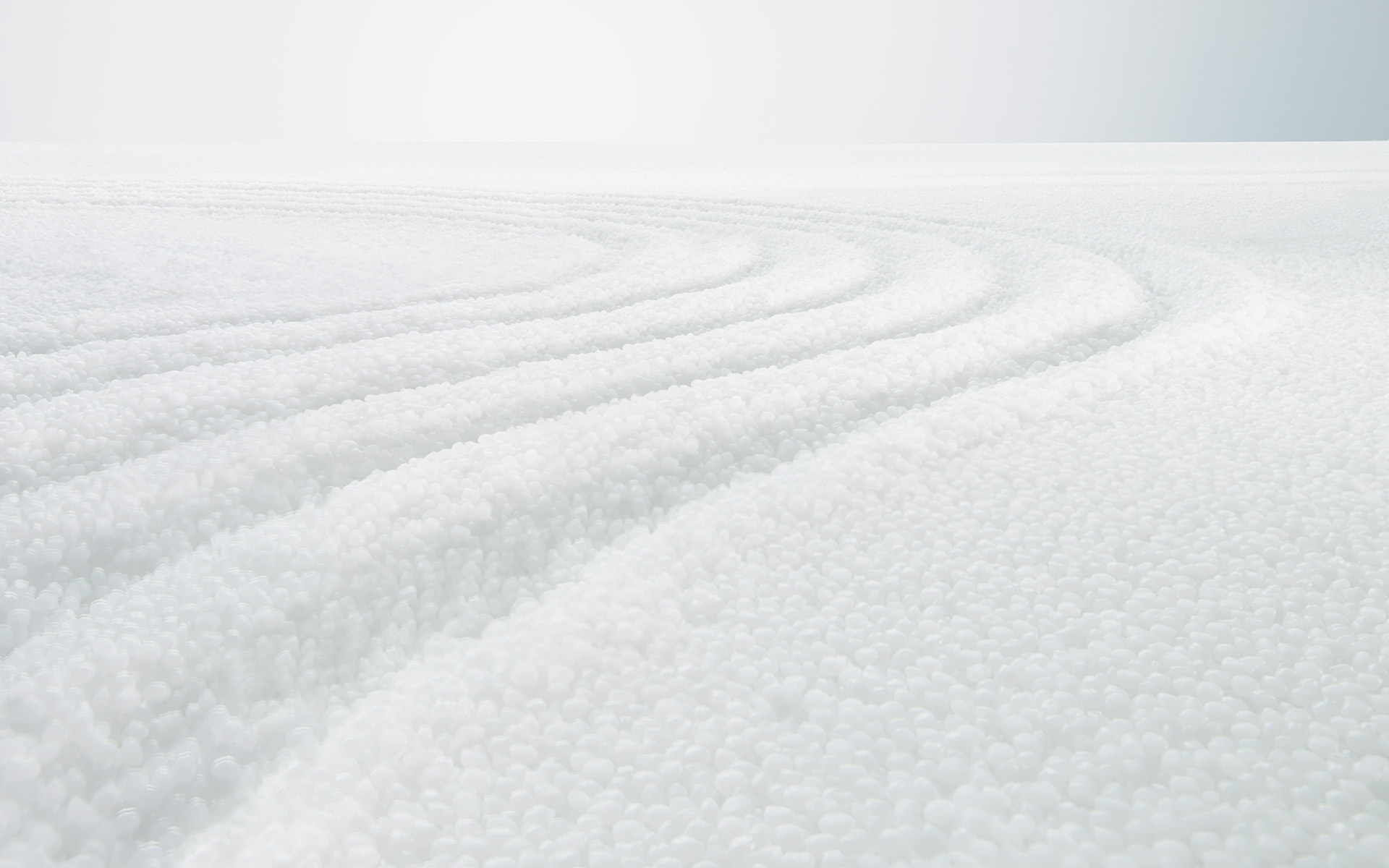 Srikanth Padmanabhan, Managing Director, motan-colortronic India:
The plastics industry in India is at the crossroads today. On the one side is the constant and increasing clamour to ban all kinds of plastics. On the other is an industry with about 30,000 processors and employing over 4 million people. Can we really think of a modern functioning world without plastics? So, the buzz word today is "circular economy".
The entire focus of this effort is recycling waste. While this is an essential and important component of "circular economy"; there are more facets to it – broadly defined, it has to include eliminating all kinds of waste; not only the waste in landfills and rivers & oceans. It has to stretch through the complete processing chain - from energy conservation & reducing waste in plastics material handling and processing to recycling post-consumer waste. motan-colortronic offers solutions in all these segments. Please visit us at Plastivision Hall 1 Booth C4-3 to explore the possibilities. Let us join in our efforts for an all-round "circular economy". We look forward to meeting you at the exhibition and an exiting future working together.
Statements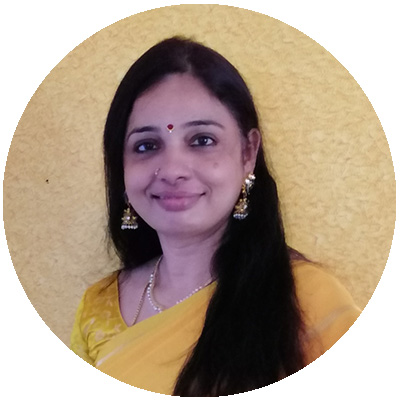 Vidya, Director, motan-colortronic India
Plastivision is an important exhibition. We look forward to interacting with customers and industry experts on topics like Circular Economy and Industry 4.0 which are very important now.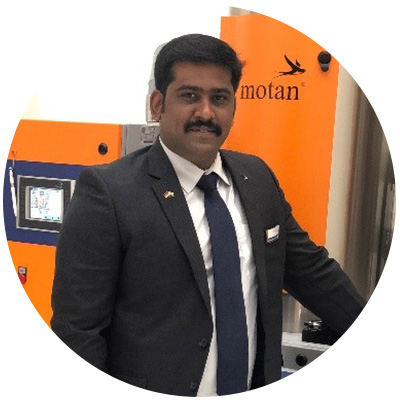 Anandakumar Ramachandran, Manager-Sales, motan-colortronic India
Indian market is challenging. Customers have high expectations on technology and quality and want it at an affordable price. Our philosophy has always been to offer uniform motan product and service quality all over the world. We deliver it through a sales & service network which is close to the customer in India. To support this effort; we manufacture many products at our factory in Chennai, to the same motan quality standards. We have been encouraged by the fast growth in our customer base and the appreciation that we have received from them. It is also a definite signal that Indian customers are moving up the technology and quality scale very fast. New products will be exhibited. We look forward to your visit to our stall and some interesting meetings.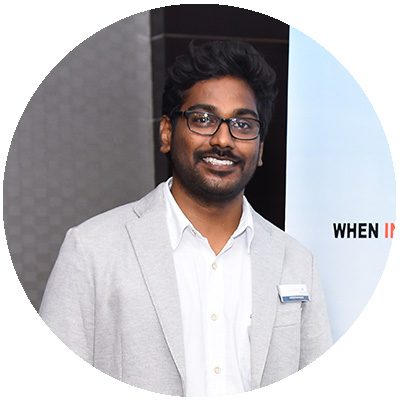 Varatharajan, Senior Engineer-Production, motan-colortronic India
Why is Plastivision important for us in Manufacturing? Our quality standards are high, and we will be looking for potential suppliers who can meet our requirements at good prices.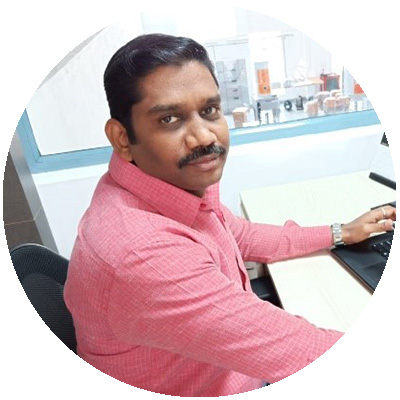 Anandkumar Punniyakoti, Manager-Sales, motan-colortronic India
"Plastivision"- One of the biggest exhibitions in India which is going to be held at Gateway of India-Mumbai. Plastivision offers a unique opportunity to interact with the visitors. We are excited to introduce our recently innovated products, at the same time to know about other recent innovations in the market.
Testimonials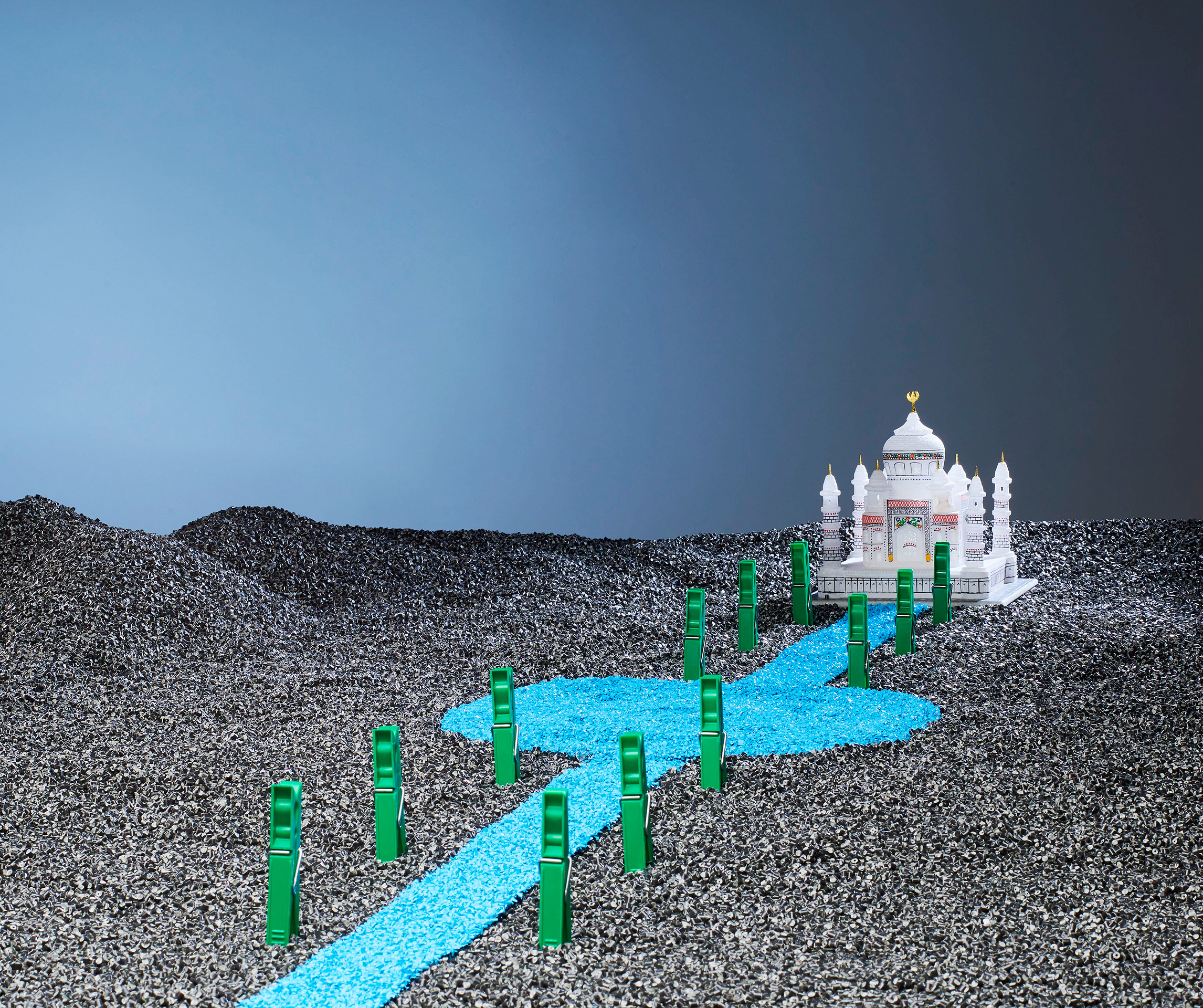 We are glad to be in partnership with motan-colortronic India. We could see the dedication of their sales and service team during the installation at our site and the after sales support. We appreciate their attention to details and their creative approach towards material handling. To be specific, when we wanted to automate our plastics material handling; we approached motan-colortronic India. We believed that the motan-colortronic brand stood for quality. Now, our factory is fully automated with motan-colortronic's conveying and drying systems. We are highly satisfied with the high-quality products and services.
- Anandhakumar Duraisamy, Managing Director, Bevel Autoplast.
motan-colortronic group is our supplier of polymer material handling systems at many of our locations worldwide, including India. We are into medical parts manufacturing, where the applications are quite critical. Whenever we had approached motan-colortronic India, we got the best possible solutions. We are very happy with the high-quality products and services provided by motan-colortronic India. This has contributed substantially in meeting the high expectations of our customers. We look forward to a strong mutually beneficial cooperation with motan-colortronic.
– Amitabh Chatterjee, Assistant Manager – Engineering, Hollister Medical India Private Limited.